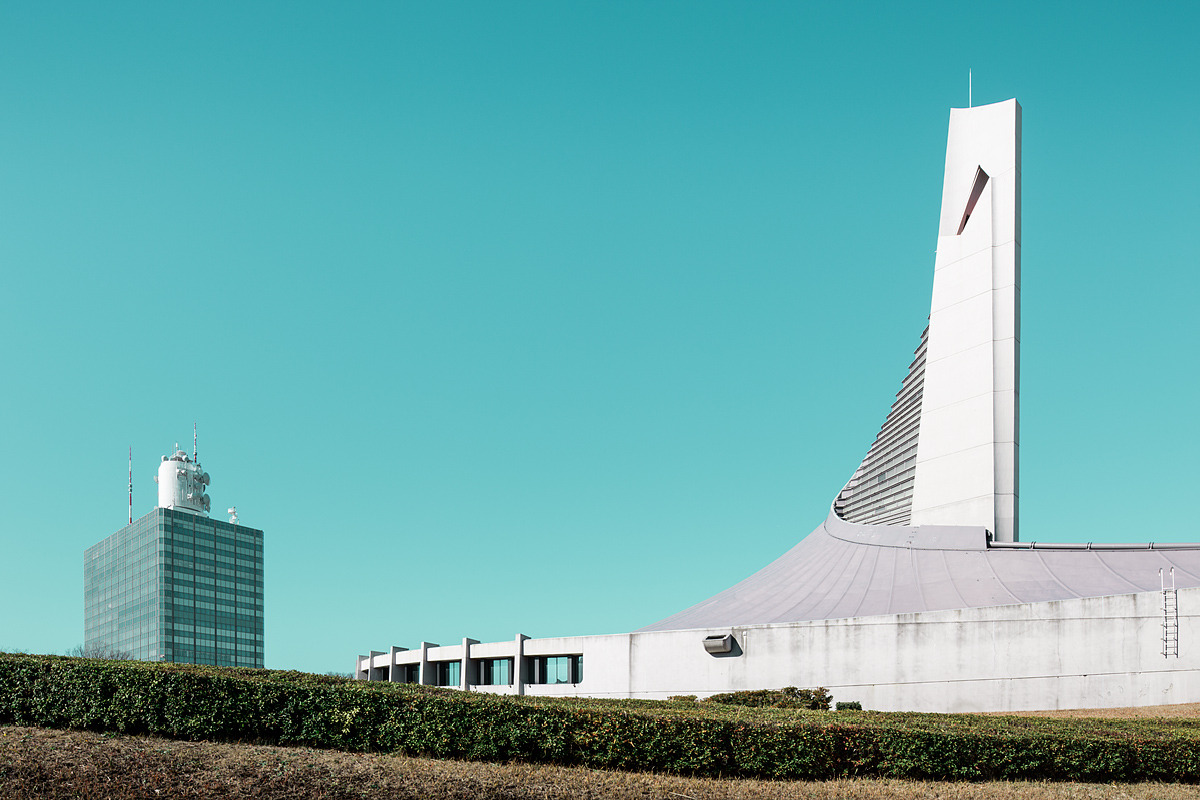 15 years ago, the first PechaKucha Night was held at a lovely event space called SuperDeluxe in Roppongi, Tokyo. Just about 5 or so years thereafter, PechaKucha Nights began to be held in cities all around the world by influential creative lightning rods like yourself. PechaKucha went out into the world, it thrived, it cultivated creativity far and wide.
And now, for the fourth year running, we invite those who continue to help make the global PechaKucha community truly special to return home, to heart of Tokyo -- PechaKucha's birthplace.
The purpose of PechaKucha PowWow is to further grow our global family connection by coming together to discuss where we've been, where we are, where we're going -- and have a ton of fun while we're doing it!
You can download the whole program right here!
Thursday, April 12
Welcome Drinks! 20:00 - 22:00 (Optional) - Legato Sky Lounge in Shibuya!
Legato Address: E Space Tower 15F 3-6, Maruyamacho, Shibuya, Tokyo
Google Maps: https://goo.gl/maps/5ZCff7RarVS2
Friday, April 13
3 Chome-1-25 Nishiazabu, Minato-ku, Tōkyō-to 106-0031
Google Maps: https://goo.gl/maps/K616yAeCpxR2
Wifi : sdlxguest / Password: tokyoale
9.00 - 10.00 - COFFEE AND SNACKS
10.00 - 10.30 - Mark and Astrid introducing Pow Wow
10.30 - 11.30 - PKN Cities: self-introduction - You'll need to bring 3 slides
11.30 - 11.45 - BREAK
11.45 - 12.15 - Introducing: PechaKucha HQ
12.15 - 14.00 - LUNCH
14.15 - 15.15 - Workshop 1 - Best Practices
15.15 - 15.30 - BREAK
15.30 - 17.00 - Workshop 2 - Your questions answered
17.00 - 19.00 - BREAK
19.00 —> PechaKucha Night Tokyo Vol. 156 - Pow Wow Special
Saturday, April 14
DAY TWO - At 100BANCH
3 Chome-27-1 Shibuya, Shibuya-ku, Tōkyō-to 150-0002
Google Maps: https://goo.gl/maps/6VrqHXvh7982
Wifi : 100banch-guest / (no password)
11.00 - 12.30 - The Way Forward
12.30 - 13.30 - LUNCH
14.00 - 15.30 - Workshop 3 - Creative Games
15.30 - 16.00 - BREAK
16.00 - 17.00 - Wrap up Session
17.00 - 19.00 - Breather
19.00 —> PowWow's BIG Night Out
Sunday, April 15
RECOVERY Picnic - At Shinjuku Gyoen
11 Naitomachi, Shinjuku, Tokyo 160-0014
Google Maps: https://goo.gl/maps/1boEUK8YGey
After an action packed weekend, we'll have a leisurely picnic in Shinjuku's scenic gardens.
Let's chill and cheers to a great weekend!
Common questions
Where in Tokyo should I stay?
We recommend booking a place to stay in the areas around the Ebisu, Meguro, or Shibuya stations. These stations are all along the JR Yamanote train line, making it quick and easy for you to get to any part of Tokyo. We will spend some time in Roppongi so this might be another area to consider. We'd be happy to answer any questions you might have. Send us a mail at powwow@pechakucha.org.
If you're looking for a service to use, we can't recommend Airbnb enough!
Check out the Tokyo train map for some inspiration.
What should I do about internet in Tokyo?
Tokyo may be a sprawling technological metropolis, but free public Wi-Fi is somewhat limited (but rapidly improving leading up to 2020). Both Narita and Haneda airports have free service as well as shops where you can It's possible to rent a portable Wi-Fi device or SIM card for an unlocked phone. There is free Wi-Fi at most trains stations, and at a variety of cafes, convenient stores, and most Starbucks. Many Airbnb apartments will provide a pocket Wi-Fi at no extra cost so do check the facilities provided.
Pro-Tip: Visit 7-11 for both easy access Free Wi-Fi and Free international ATM withdrawals.
What will the weather be like in Tokyo in April?
Though Spring will be kicking off in Tokyo, the weather will still be a bit chilly: the average low temperature in April is 7C (44F) and average high is 15C (59F) - and there is always the possibility that it might rain. Make sure you bring layers, maybe an umbrella and perhaps bring a down jacket with you to keep you warm! Don't worry if you get caught short, there are plenty of Uniqlo stores dotted about to help you out. Check out Accuweather for updates on Tokyo's weather forecast.
What if I get lost, go missing, run off with the Japanese Circus and need to be rescued?
Call Brian - +81-90-5792-7065 / 090-5792-7065
(Japanese Emegerncy Line is 119)
SEE YOU ALL IN TOKYO!!!